Meet Our Greenhouse Team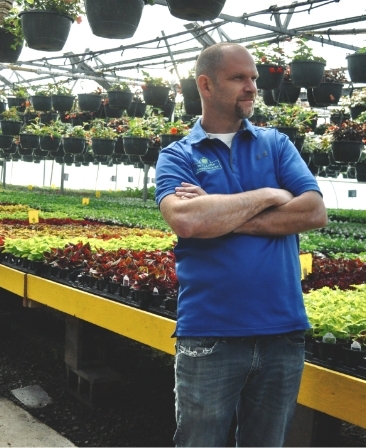 Nick Zimmer
CEO & Chief Gardener
Nick knew from an early age that he was destined to work outside. In high school, he and a friend started a successful landscaping business that solidified Nick's desire to work with his hands in the dirt. Nick studied horticulture at Michigan State University and worked for numerous greenhouses during his college years. After graduation, Nick worked as Head Grower at Barlow Flower Farm, a high-end retail garden center on the New Jersey coast.
Nick's expertise is in growing flowers but what gives him even greater pleasure is working with customers. He loves sharing his passion and knowledge with others and helping them create a successful and fulfilling gardening experience.
Fun Fact: Nick went to school to be a teacher and then he changed his mind.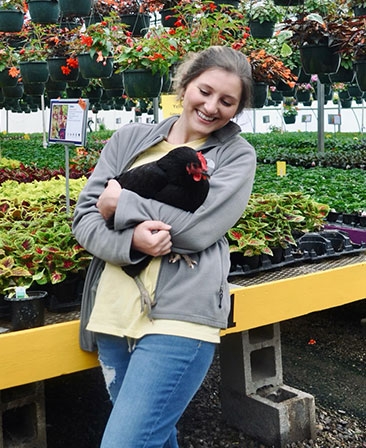 Sydney McLean
Business Developer
Sydney has always loved plants and working outside! She started at Willow Greenhouse working as a cashier during college and this is what fueled her decision to pursue a career doing what she loved. After graduating from Northwood University with a degree in Healthcare Management she decided to enter the Horticulture program at Northern Michigan University. She came on as the Business Developer for Willow Greenhouse soon after.
Sydney has a passion for the outdoors and helping others. She works closely alongside Nick to continue to improve the greenhouse and ensure a pleasant experience for all!
Fun Fact: Sydney kissed a car for 34 hours.
Melissa Shufeldt
Office Manager
Melissa came to Willow Greenhouse in the fall of 2021. Melissa brings a lot to the table. She brings her experience, great attitude and organization skills so Willow Greenhouse doesn't fall apart. She organizes and manages Nick's accounts.
Fun Fact: She had a glass of wine with Steven Spielberg in Las Vegas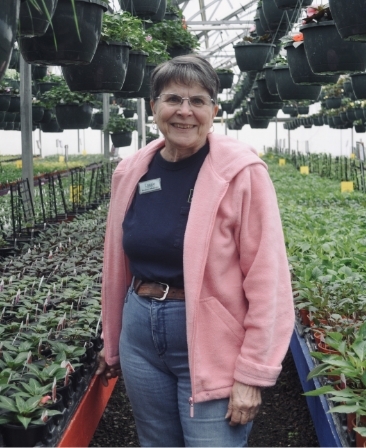 Laurie Medrea
Perennial/Shrub Manager
Laurie joined the team in 2016. She has a bachelor of science from Michigan State and has completed postgraduate work in horticulture and landscape design at MSU and Oakland Community College. Laurie is responsible for all the ordering and care of the perennials and shrubs and is extremely knowledgeable about all facets of their growth. She is known as the perennial guru. She is happy to share her wealth of information with customers and always wowing them with her depth of knowledge.
Fun Fact: Laurie loves to wool. She has made many hats for people at the greenhouse.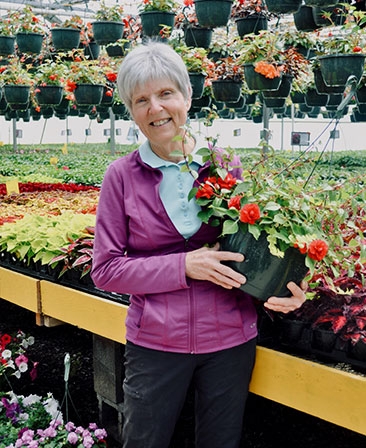 Jenni Zimmer
Retail Manager and Customer Services Liaison
Jenni joined the staff as Retail Manager and Customer Services Liaison in June of 2015. She retired after 36-years as a school psychologist in the Ann Arbor Public Schools. Jenni's role includes coordinating workshops, fundraisers, and special events such as the Family Fun Day, Easter Egg Hunt, Garden Club, Boy Scout and Girl Scout tours, Ladies' Night Out events, and children's birthday parties. Jenni takes great pleasure in getting to know customers and making sure they have a fun and enjoyable experience at Willow. She hopes that everyone coming to Willow leaves with a smile on their face.
Fun Fact: Jenni went to Woodstock with her family.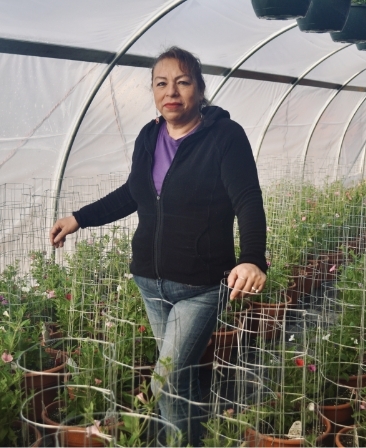 Theresa Merino
Production, Propagation Manager and Head Grower
Theresa has been learning about and working with plants for 32 years. She has been working for Willow Greenhouse since 2018. Theresa oversees the planting and production schedule of all of our annuals as well as is the chief propagator in the greenhouse. In addition, she is gifted in her artistry with plants, making beautiful custom-made pots and arrangements for our customers. She is known for her exquisite patio pots for all seasons, as well as for her bonsaied Petunia, Begonia, and Fuchsia trees and for her always bright smile.
Fun Fact: Angeles always scares Theresa at work with bugs and snakes.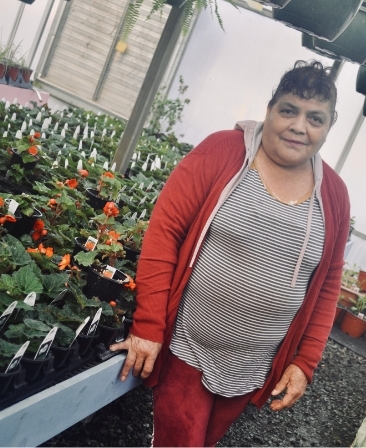 Estella Palacio-De Rivera
Production, Propagation Assistant
Estella came to Willow Greenhouse in 2018 with Theresa and Enrique. Estella is admired for her strong worth ethic, always working tirelessly on any tasks given to her and always working with a smile. Estella Loves to stay busy and loves to contribute to all aspects of planting, watering, and taking care of Willows plants. She may be quiet, but she has a big heart and a fierce sense of loyalty.
Fun Fact: She had 12 kids and she still looks like a fox.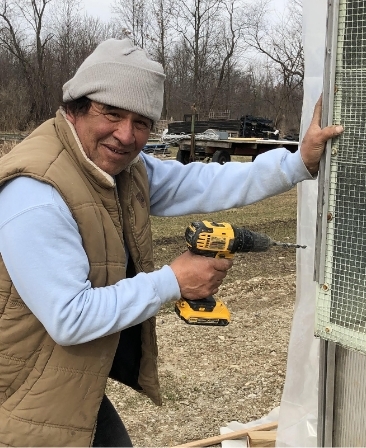 Enrique Medina
Building and Maintenance Manager
Enrique began working at Willow Greenhouse in 2018 with the two ladies that are in charge of him Theresa and Estella. He has wide-ranging skills in all aspects of building and maintenance including plumbing, electrical and carpentry and manages all of the heavy jobs at Willow, always ready and happy to tackle a challenge. Enrique also works closely with Nick on all major land management at Willow. He is the one, besides Nick, that you will see on the tractor, the forklift or the skidsteer. Enrique loves building from start to finish. With his skills and dedication, you are likely to see more expansions coming!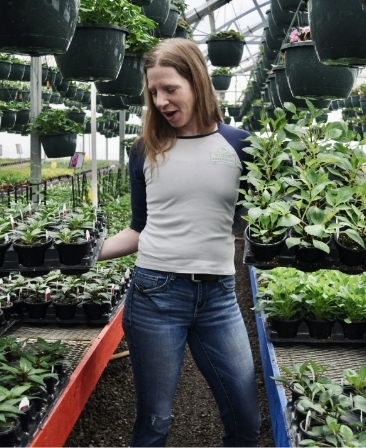 Chelsea Carter
Nursery Manager
Chelsea takes care of all aspects of our annuals, vegetables, and herbs which includes watering, fertilizing, and pest control management. She readily admits that she is obsessed with plants, loves watching them grow. She has one of the best work ethics, and she loves driving the skidsteer. She is always delighted when she sees customers taking pleasure in the beauty and uniqueness of Willow's plants. If you have any questions about produce, she is the expert on that.
Fun Fact: She has three degrees from Wayne State.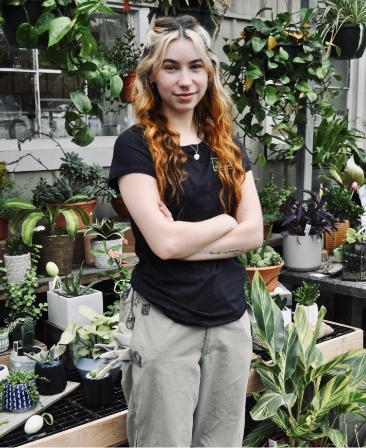 Kat Wenske
Customer Services Liaison and Social Media Coordinator
It was love at first sight when Cat walked into Willow Greenhouse. Cat join the team in the fall of 2021. Right now, she is at Schoolcraft Community College. Cat was very inspired to work at Willow because it's a small family owned business and she loved the atmosphere. She is interested in environmental engineering so she thought a greenhouse job would be a perfect fit for her. as it turns out she is just more than a perfect fit she is a dream come true.
Fun Fact: She has danced for 16 years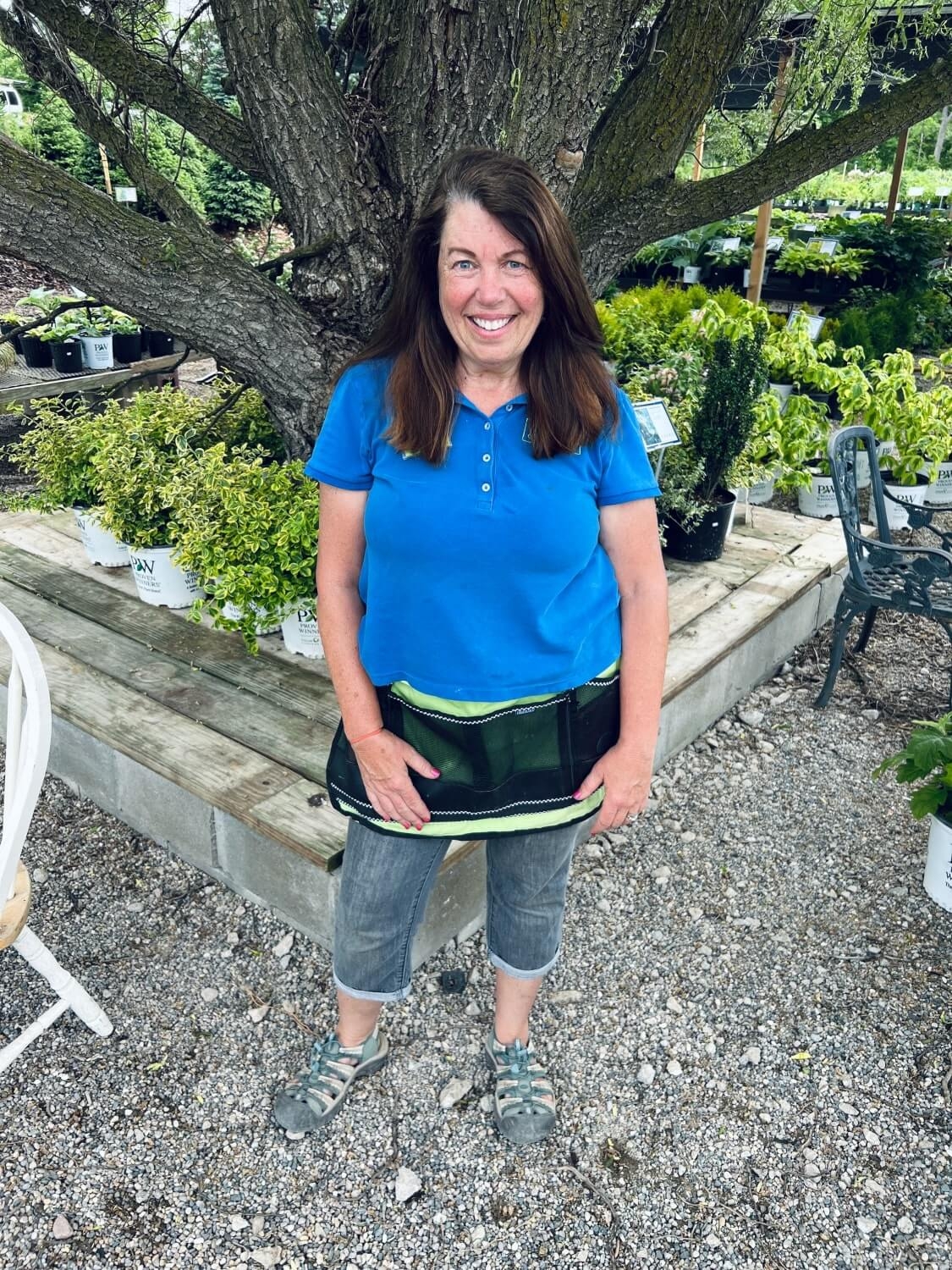 Gail Montgomery
Master Gardner
Gail Joined Willow Greenhouse in 2015. Before that she owned her own gardening consulting business for eight years and she was a nurse for thirty-two years! Nick hired her admittedly because she is an amazing asset. Gail loves working at Willow Greenhouse because she loves helping people and learning. She says, you learn so much while you work here it is like a free class everyday.
Fun Fact: She ran two and a half marathons at age 50.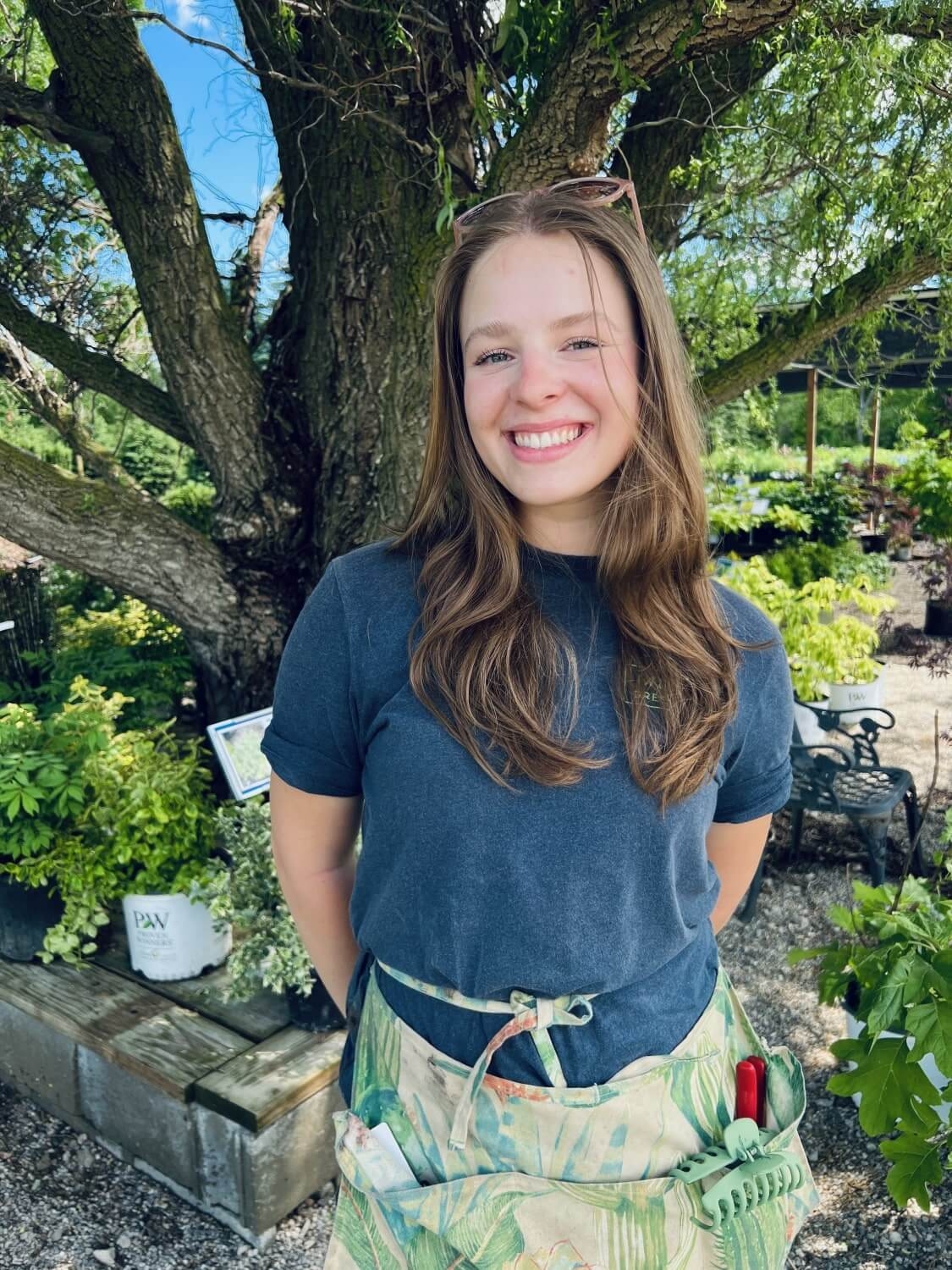 Josie Zdun
Perennial Assistant
Josie is Laurie's and Gail's assistant in perennial world. Josie started at Willow Greenhouse in 2021. She has been working here through her college career. She goes to Wayne State University and she is studying Physiology and Sociology. Josie loves working at Willow Greenhouse because she loves seeing her customers happy especially when they are buying plants that they love.
Fun Fact: She played the violin for 8 years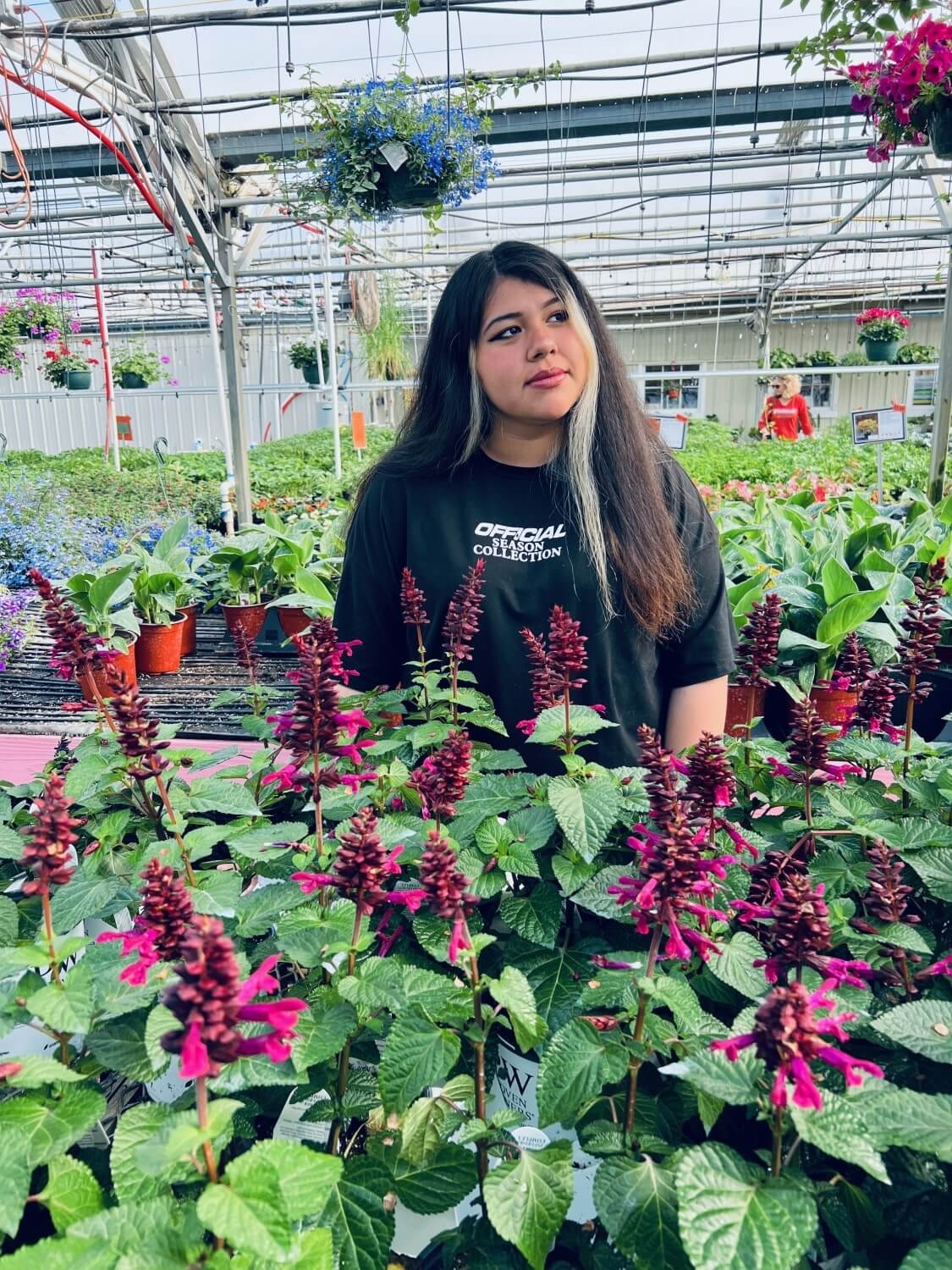 Angeles Medina
Customer Services Liaison and the boss of her Mother and Father
Angeles started working at Willow Greenhouse in the year 2020. She works here with her mother and father and she always has to keep them in line. Angeles is very bright and talented like her mother. She loves cosmetics and she always the most glamorous one here! Angeles loves working at Willow Greenhouse because of the environment. I love my employees and being surrounded by beautiful flowers.
Fun Fact: She loves snakes and she loves showing them to her mom.
Alan Zimmer
Professional Cat Napper and Supervisor
Don't let anyone fool you, Alan is in charge of everything. Oh yeah, you don't disturb him when he is sleeping.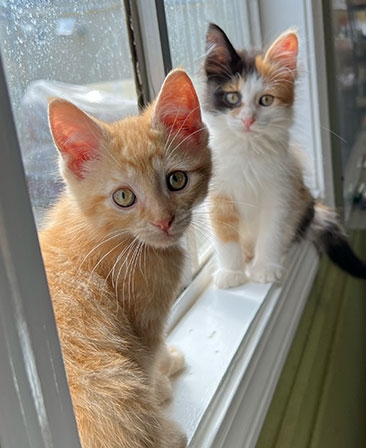 Millie and Milo
Assistants to the Professional Cat Napper and Supervisor
Alan's right-hand cats! He recruited these two kittens for their high levels of energy and equal levels of cuteness.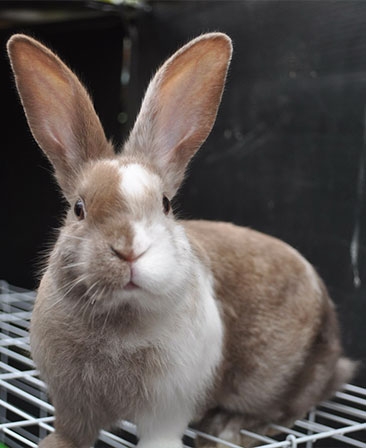 Honey Bunny
Smile Retention Manager
Honey is in charge of keeping employee morale at high levels and always supporting teammates in their many daily tasks!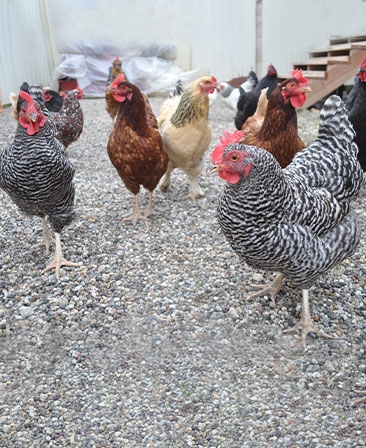 The Chickens
Welcoming Committee and Egg Management Team
Chickens roam the Willow Greenhouse property freely and they help fertilize the grounds and provide fresh eggs!